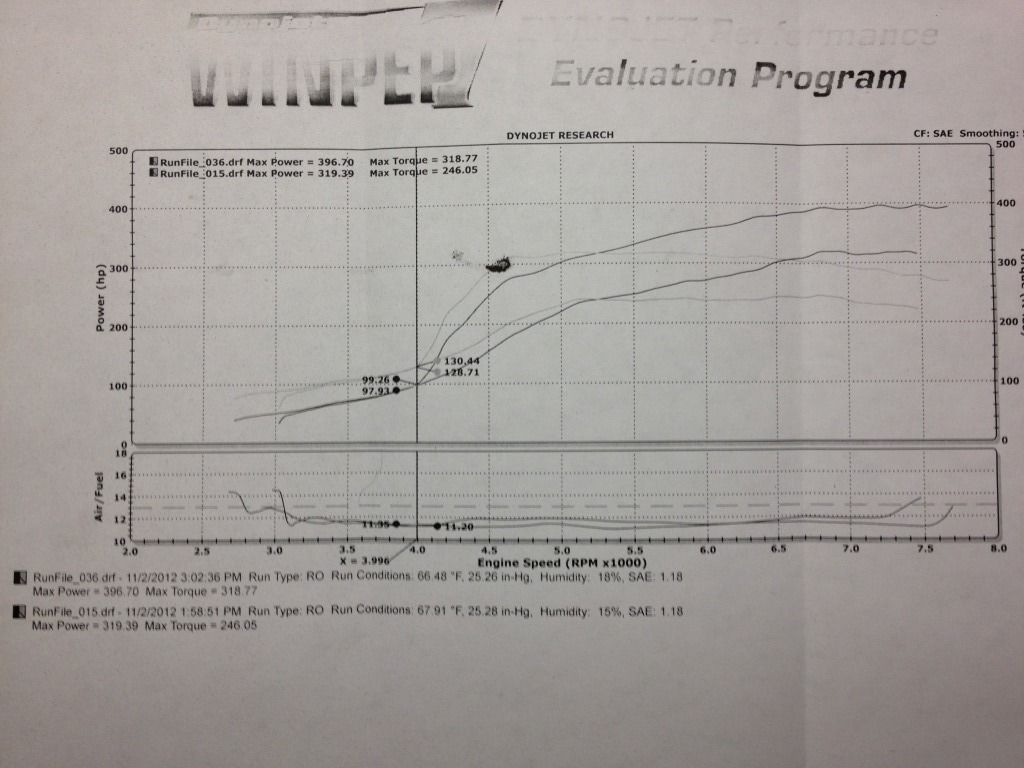 Here's a 50 shot on my old single cam 1.6l Honda vs no shot. (Bullseye s252 turbo @ 15psi & 5000', 91 pump, & 50/50 water injection)
On a dyno I wouldn't activate until 4K rpm, on the street I'd activate it at 3k-so move that torque curve over to the 3k line & up a bit
I don't have a dyno plot of it, but I'd also run it at 20psi in kill mode-it moved out...
The really fun thing with nitrous is you can insta spool in first or second gear-but no traction with fwd, ( I could tire smoke at 50mph just mashing the throttle-at 11k' mountain passes), but it was fun as hell.
I can't wait to try it with awd, hopefully next summer...