Im selling an American DJ CD kit which includes 2 PRODJ2FX CD players, and 1 Q2221 mixer in a carrying case. It has all the cables and everything works great. Selling because i have no time and lost interest.
CD players play CD and CDRW's, has JOGwheel, +/- 16% pitch adjustable, and lots of other features.
mixer has low/mid/high adjustable knobs for both sides, as well as a push-button that cuts the low/mid/high completely.
Its a great system but i need money and i never use it anymore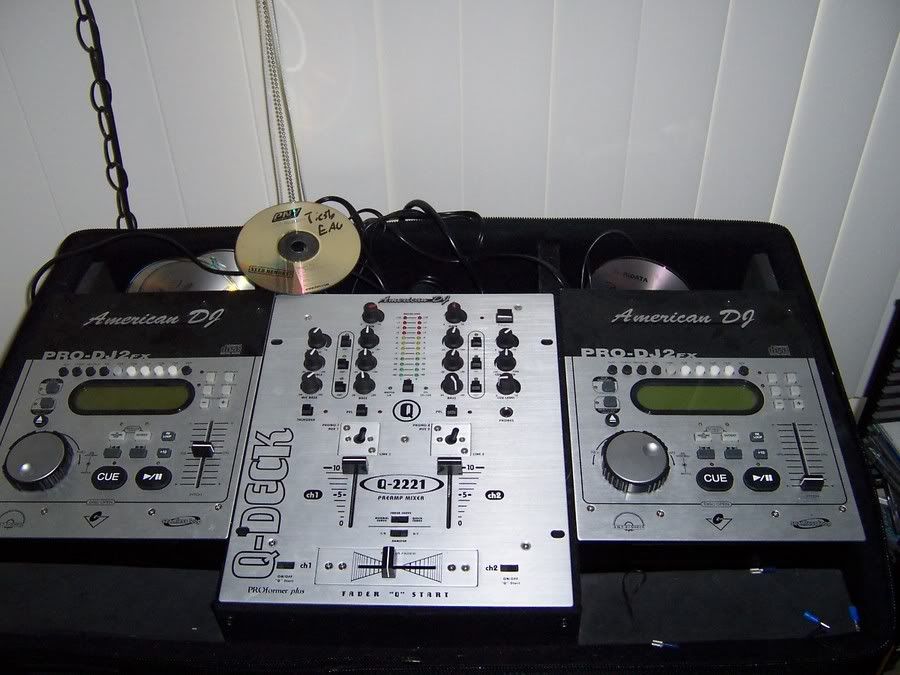 300 shipped to ur door