After weighing the options for a few days I have decided that am going to sell my 240Z track/weekend car. I have found another vehicle that I had been searching for a while now and I am going to make the switch. The 240Z has been a great car, has been competitive, and I really want it to go to a good home. It is a 1973 240Z with 90K+ miles. The car is and has been garage kept. It has an L28 with Very recently rebuilt Round top SU carbs. The valves were adjusted less than a month ago and hopefully by tomorrow the swap from a conventional to an electric fan will be complete. The engine runs strong, and has a lot of torque compared to the original L24. The transmission is a 4 speed and R180 that was rebuilt 2 years ago.
The wheel on the car are the 15" Snowflake Turbo's with almost new (1 track event, and one mountain run event) Azenis sports. The Z has a brand new brake master cylinder and rebuilt calipers with Hawk HP+ pads. The suspension has been upgraded and includes motorsport auto sways, new ball joints, tie rods, and steering knuckles, all of which was done for last years season. The Interior in a good condition and also has a Autopower SCCA rollbar, 04 SFI 5 point latch harnesses and a Summit Racing driver seat. The original seatbelts are also still mounted and fully functional.
The Body is straight and the paint is in good condition. There is no known rust in any of the usual spots. The floor boards and frame rails are in great shape. There is a new front air dam that has not been painted yet, but is mounted. Overall the car is in very good shape and a lot of items were prepared and replace to prepare for this season's Time Trail. The car weighed in at 2313 lbs with driver and ˝ tank of gas, and the corner weights were near perfect.
Also included in the sale are a few items that I hadn't had time to install, decided I like what I had already, or came off the car but were in too good of shape to get rid of.
1 set a Tokico Illumina 5 way adjustable shocks and matching springs for 280Z
1 set of Toyota 4 Caliper pistons
Original 14" 5 slot mags with well worn Azenis Sports.
Original Tan seats in great condition
Original front valence panel in good condition
Fairly new front carpeting (removed for competition reasons)
MSA rear sway
300zx Vented front rotors and adapter plates for 240Z
I will include more images later today or tomorrow, but here are a few for now.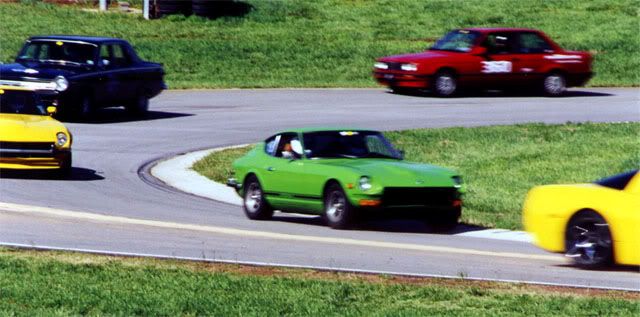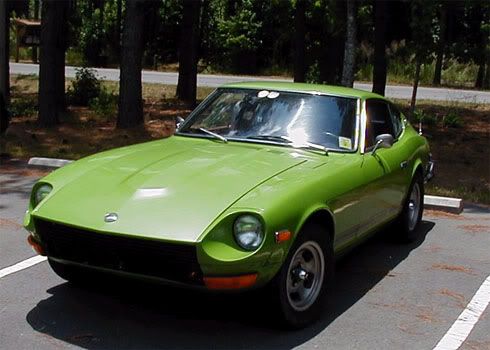 I have also been told there are some of the car in action two weeks ago at
www.killboy.com
and some SCCA stuff on
www.scca.org
.
The car is located in Apex, NC and I am asking $5000 for everything. The price is somewhat negotiable, but please no extremely low ball offers. Let me know if you have any other questions about the car.
Thanks,
Marty