Car is in Swansea, Illinois 62226 right outside St Louis
Asking 9,000, this is with the semi new wheels/tires and winter tires/wheels *both sets roughly 6 months old*
Just turned 98,500 miles and used Mobile 1 Synthetic since car was born.
I am the second owner, first owner did auto-x with it 5 times but thats the onyl action it has seen and has not been to a drag strip before. I can take any pictures upon request. The car still runs well and strong. Putting on new brakes and rotors in the front tommorow * 6/22/05 *
Modifications:
-Replaced sedan wing with coupe wing
-clear front bumper lights
-Borla Headers (also have factory)
-Kartboy Shorftshifter with Kartboy bushings and Kartboy Knob (have factory shifter and a CF knob)
-clear sidemarkers
-painted sideskirts to match body color
-Subaru debadged from trunk
-front strut bar
-ganzflow CAI with K&N replacement filter
-MRT adjustable sway-bar ( still have the original one also)
-custom cat back 2.5" exhaust with great OEM looking twin tip aftermarket muffler
-17" bronze rotas wraped with Falken FKR 451 tires, 6ish months old rims and tires *small curb rash on one rim*
-Front emblem badge was also colored blue.
-Along with the vehicle is also a set of new 15" black steelies mounted with almost brand new Bridgestone Blizzak Winter tires which I used for about 3.5 months during winter.
It comes with all standard features and also keyless entry, security system upgrade ( the siren on the alarm doesn't work anymore) premium speakers/tweeters ( Polk speakers in the front left one blown), it also came with the gauge pack ( the one that shows direction/temp/altituted,etc), armrest extension, sunroof visor, carbon fiber trim, cruise control, cold ac, and I believe thats it.
The car does have some normal minor dings here and there (hood and front bumper have small rock chips due to most highway driving), bottom left fog lamp has small rock crack but still functions and doesnt leak when wet outside and there are two scratches/scrapes on the corner of the rear bumper cover which also is easily fixable and isnt' visually apparent unless standing close to the car.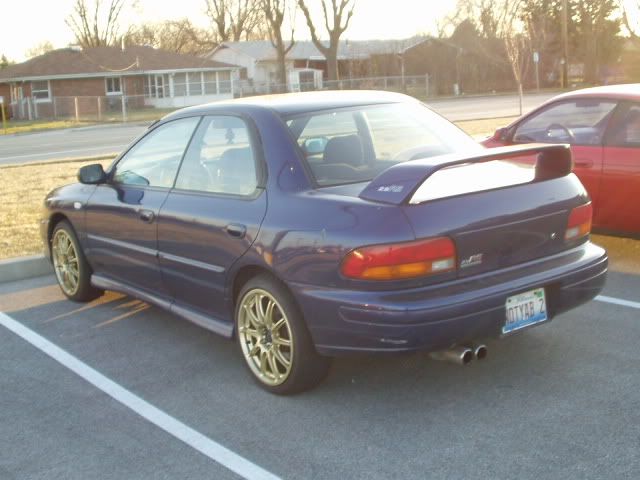 WITH STEELIES / WINTER RIMS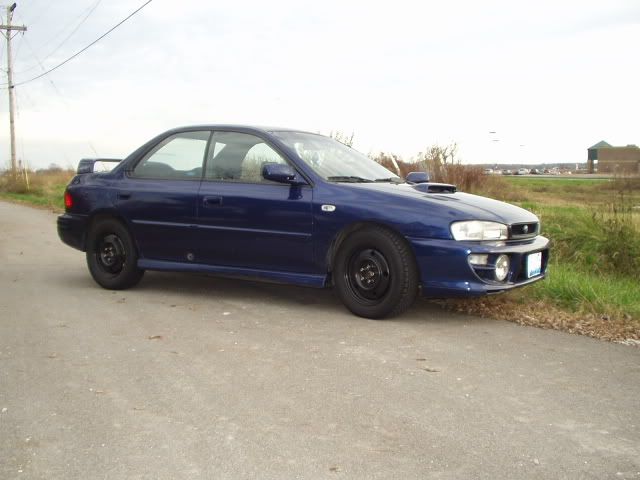 Interested email me at
[email protected]
or PM me. Pics can be taken upon request.