Thread necro, sharing my install I did last weekend, was pretty easy. Didn't feel like spending the cabbage on the Cusco bits so I drilled.
Pic of some of the the hardware I used. Parts were the diffuser, 2 steel brackets, diffuser bracket, and miscellaneous hardware from the hardware store.
Note - I missed the rear diffuser hole on the left by about 1/8th of an inch so had to fudge that one a little and make the screw hole slightly larger by drilling the plastic:
Diffuser bracket installed with the two holes I drilled (note the predrilled holes not used):
Rear view shot of diffuser bracket: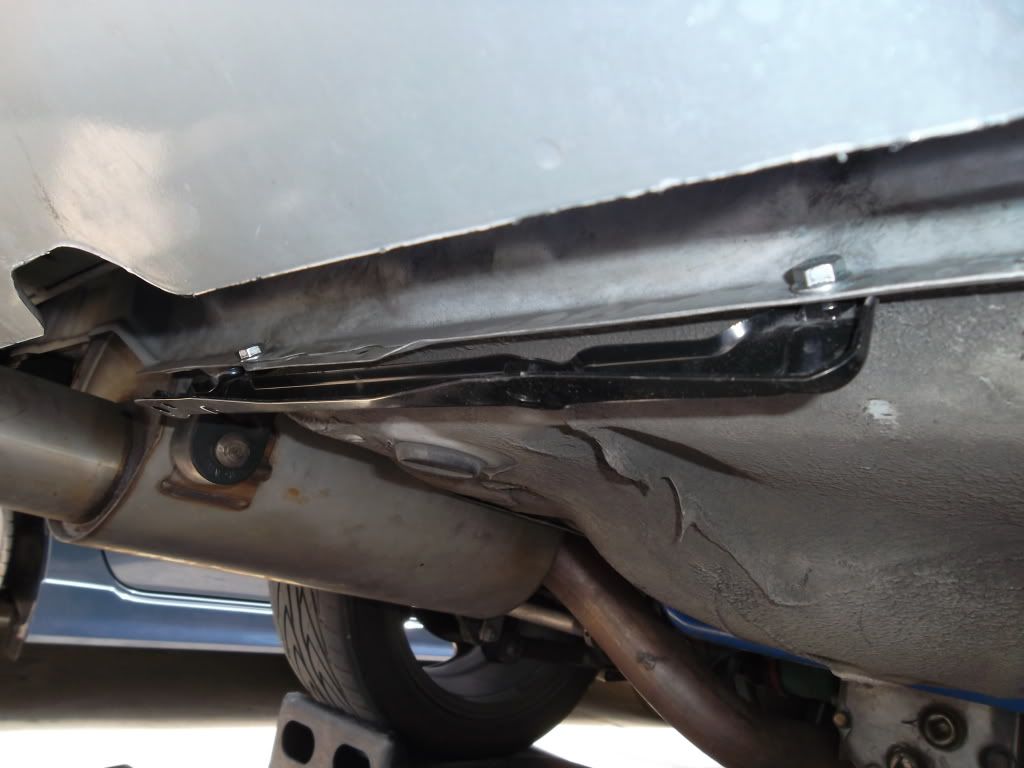 Steel brackets installed on the under carriage (note my Cusco rear sway bar installed September 2002, it is holding up well to the elements and it's why I finally decided to drill, SoCal weather ftw: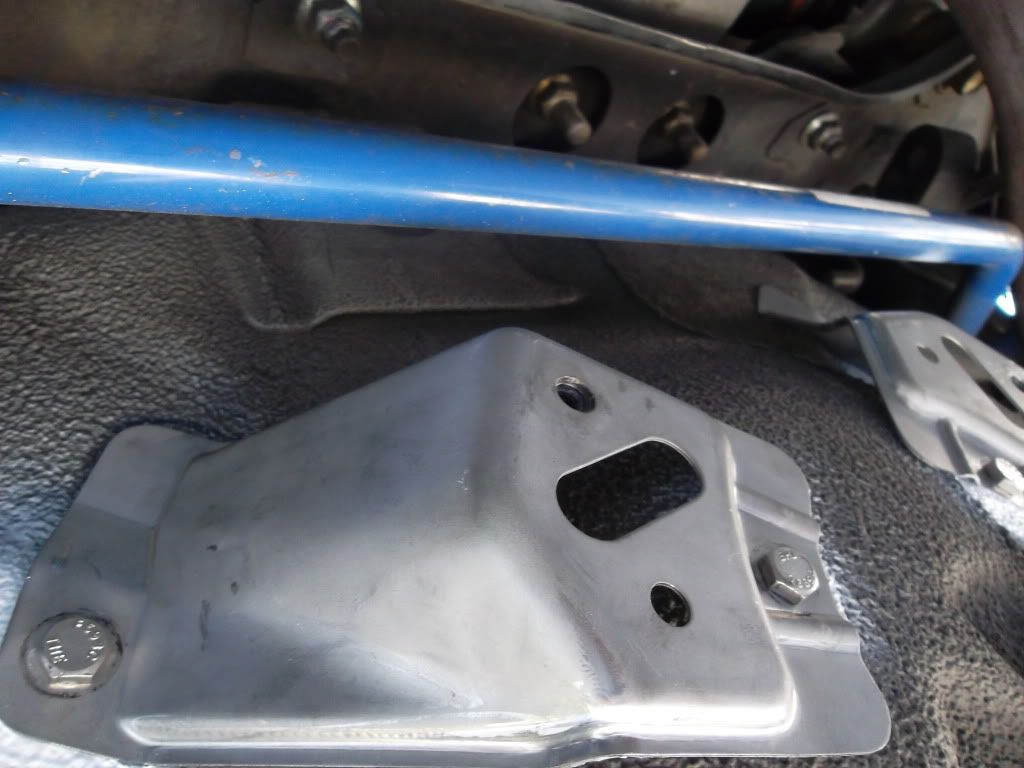 Diffuser installed:

Steps:
0) Pop your truck, clear out the spare tire, etc. Get your car up on jack stands or ramps.
1) Attach diffuser bracket to diffuser and measure the two holes needing to be drilled on the bumper side. Done by holding up the diffuser to the under carriage and eye balling.
2) Drill those two holes and loosely bolt the diffuser onto those two holes, check work, then remove diffuser and attach the two steel plates to the diffuser and re-attach diffuser to the bumper side bolts. So now the diffuse is installed on the bumper side only and hanging.
3) Most difficult part next... get a sharpy out and get under the diffuser and trace where the two plates match up on the undercarriage, you only need to trace enough so that you can line up the plates. This requires some work in adjusting the plates so that they fit in a good spot under the car.
4) Remove the diffuser and match up the two plates to your traces, start drilling again. I used two holes per plate as seen in my pics. At this point I had drilled 4 holes in the under carriage and two holes near the rear bumper.
5) Attach the steel plates, 2nd pair of hands is helpful here, so you can attach the plates to the spare tire wheel well/under carriage.
6) Mount the diffuser. Take pictures. Take everything off and rattle can spray were I drilled just because...
7) Final step (still need to do) paint shiny silver bolts viewable from the rear of the car with flat black model paint.