WOWssss, just got back from seans and checking out his new ride
so here it is......
1989 Lamborghini Countach 25th Anniversary-yellow !!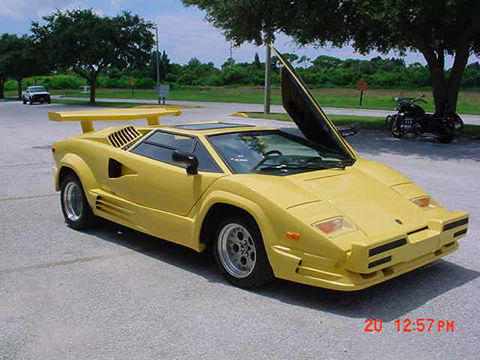 well thats what it looks like now, can you imagine when it has flaps, 15s with rally tires and a huge light pod!!!! (someone photoshop this)
it should be done by december for the Christams cruise...