Both parts never used. They were bought, looked at and put away for an installation day that never came.
SOLD First, Stromung Ceramic Coated Shorty Downpipe. As you can see from the pictars, this connects to your turbo deletes the second cat and connects to your catpipe. If you wanna leave the third cat in for emissions or lower sound levels, this downpipe fits the bill. Originally bought from Daddy's scp (
Link to this DP on Daddy's site
) this pipe has been ceramic coated. The coating eliminates the need for you to re-install the heat shield and is good for up to eleventy thousand hundred degrees. or something. Its new, folks. I'm thinking I want
$210 shipped
for it.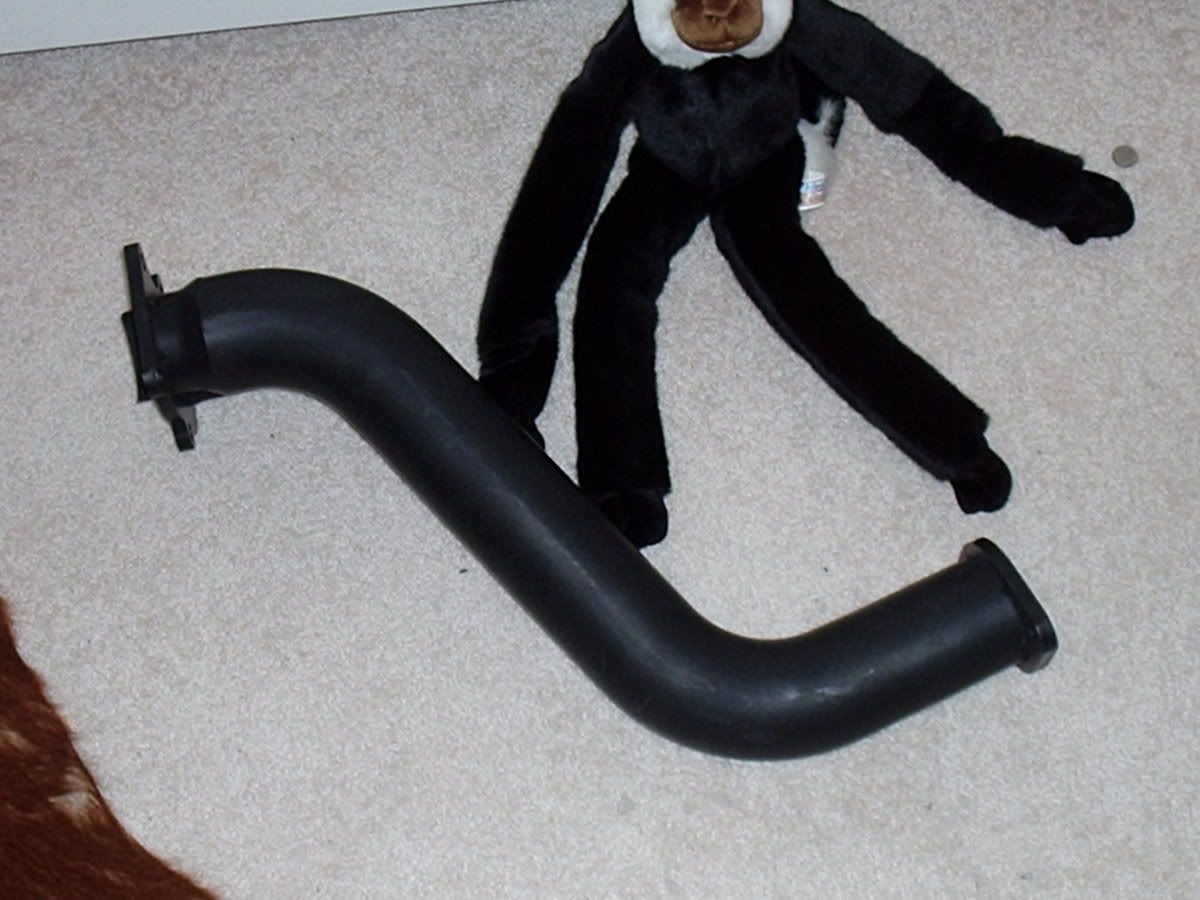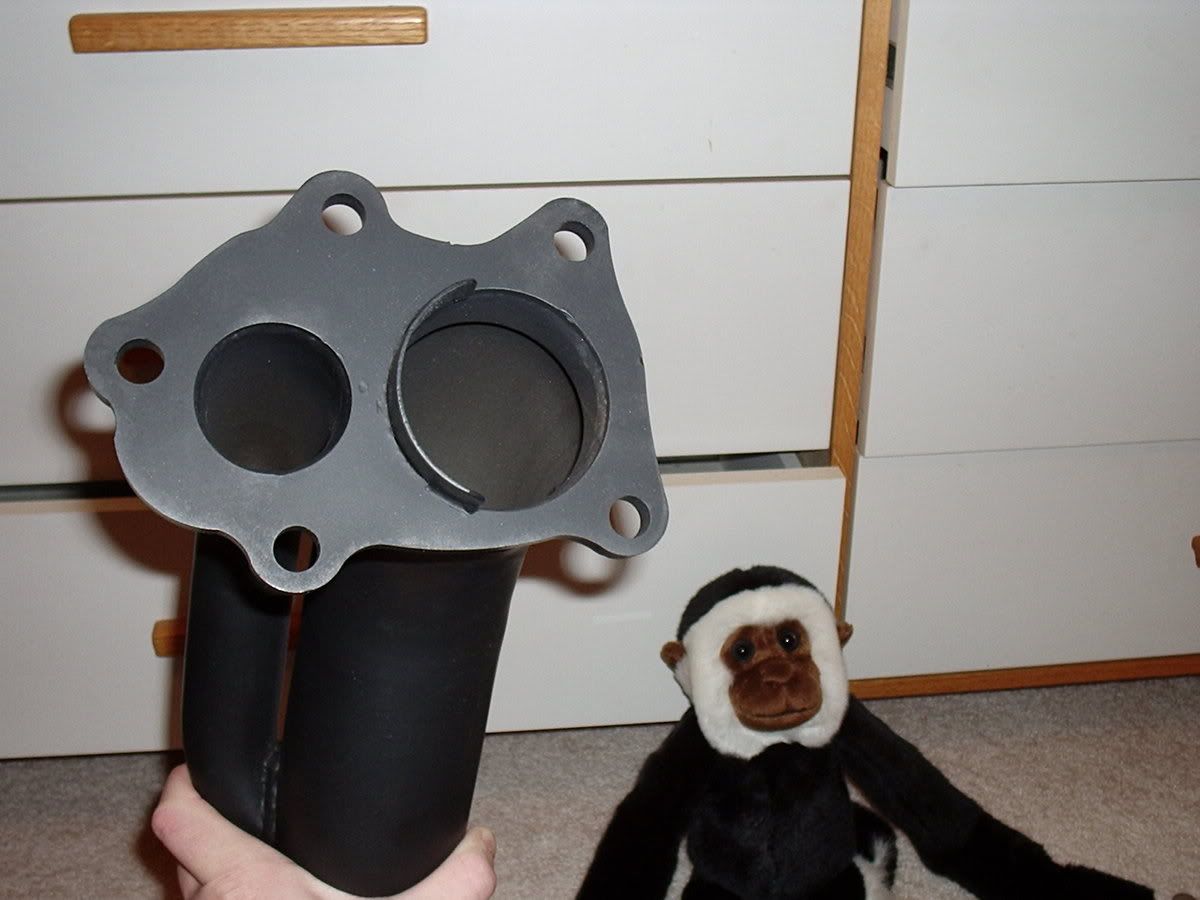 SOLD Second, Autometer Guage Bezel. Puts two 52mm guages right where you want'em. This is also new, I bought it awhile ago from a nabisco member, neither of us installed it. It comes with two little brackets and a handful of screws to install it. I want
$35 shipped
for it.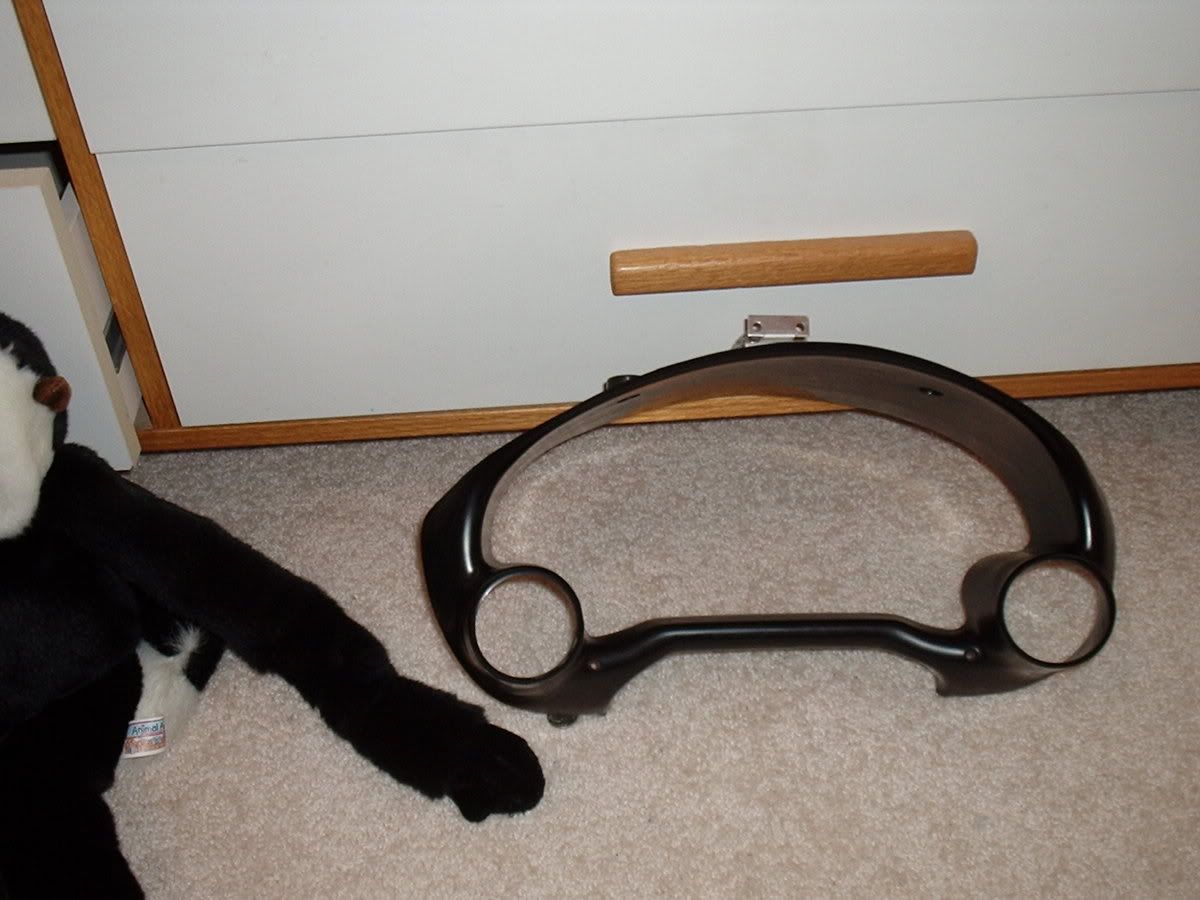 I prefer paypal. PM me if your interested. Trunkmonkey not included.