I've had a small oil leak for over a year now and today I decided to fix it. Since I couldn't find any photos of such a common oil leak, here are some photos of the passenger side service hole cam o-ring.
Removal:
1. Remove two (2) 12mm bolts holding plate to the back of the engine.
2. Rotate the assembly in a twisting motion to pull in out smoothly.
3. Remove old o-ring and install the new (806946030) being careful not to scratch any surfaces.
4. Carefully square the assembly up in the bore and gently rotate/twist the assembly in until it is flush with the engine.
5. Align bolt holes and tighten two (2) 12mm bolts to 4.7 ft-lb or snug them up with a 1/4" ratchet.
The cam o-ring is around $4 from Subaru.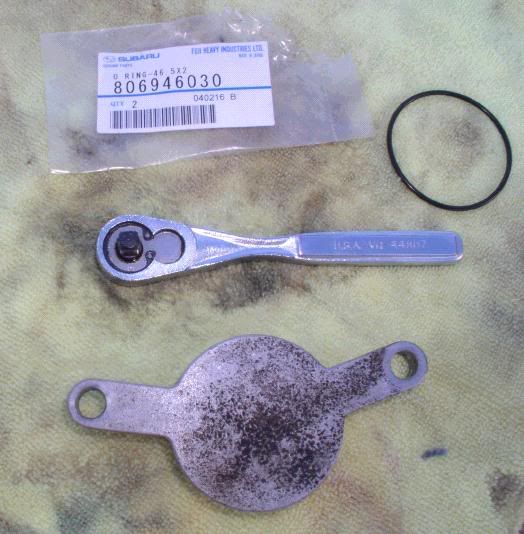 -Charles-