So, after a fresh tune I'm driving home later the next night, hit WOT and boom, it feels like I hit a rev-limiter. CEL goes on... P0103, MAF high output. I reset the ECU, it feels good for one pull, then CEL comes back on during the next upshift. I limp it home, park it and wait to look at it tonight. Here's what I found heh.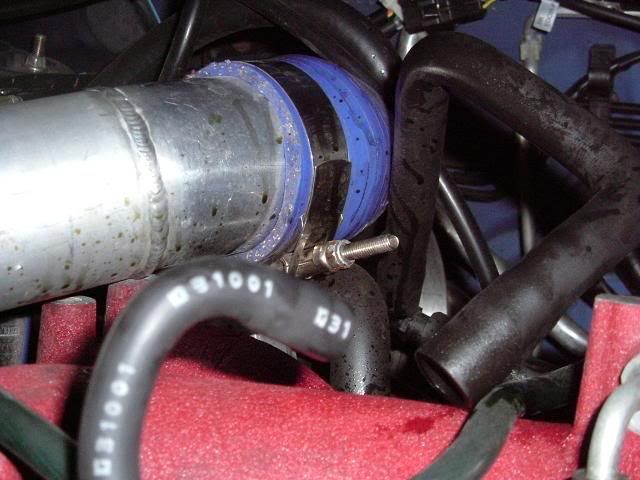 Those two hoses are completely loose, one had oil in it and there's oil all over the top of my motor.
Here's where the one in the foreground originates: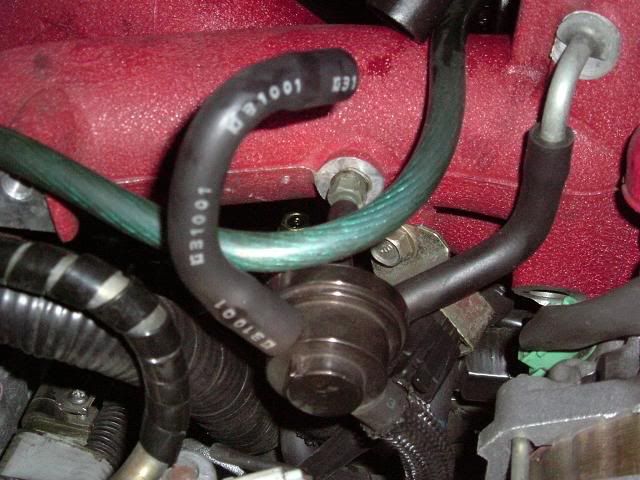 And here's where the one in the background originates: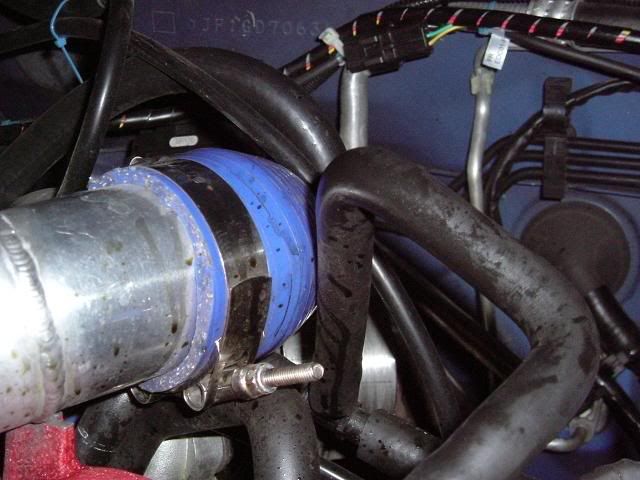 This hose as well was off, it's the looped one showed reconnected here: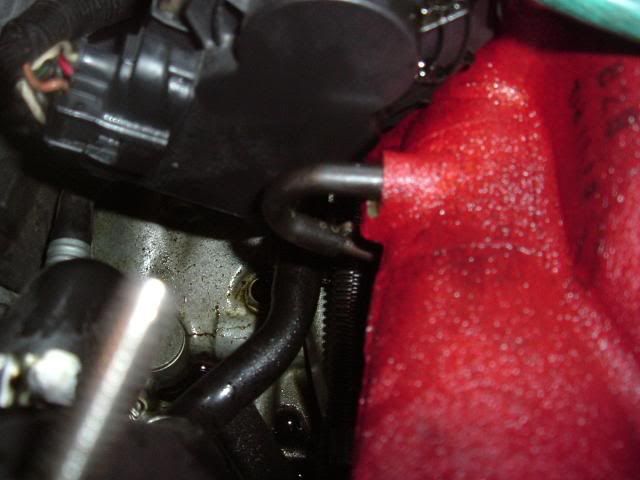 Additionally, this wire was loose, but may not be needed.. but I noticed it while I was looking so I thought I'd throw it up anyhow.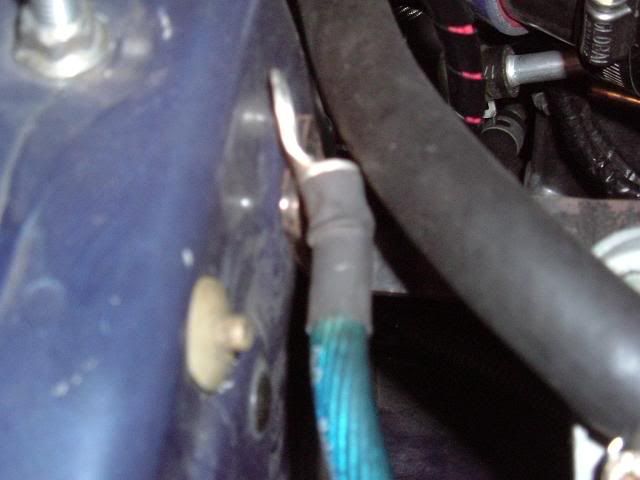 It's connected to a circuit similar to this one, with a bunch of others connected together: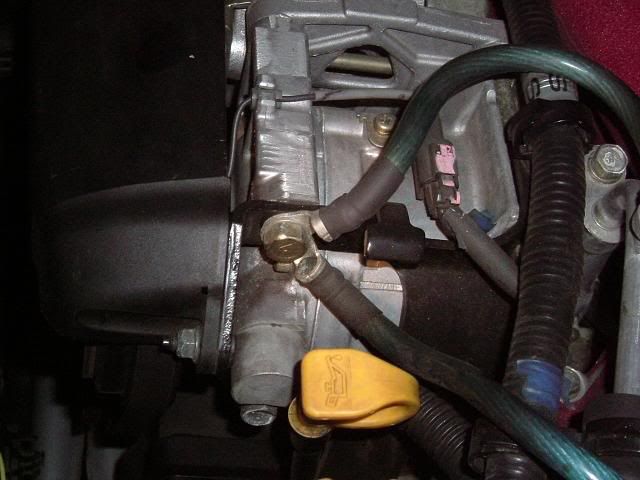 Unfortunately, I didn't build this car up like my last one, so I'm not too sure what's going on with the hoses or what their functions are. The setup is a GT35R UR kit with FMIC and a blow-through MAF. Any help would be appreciated on how to put this back together safely, because I have a long drive next week. And this is what I'd really like to avoid: