I am selling my wheels, decided it's time to change it up a bit. Here are the specs:
Model: 5Zigen FN01R-C
Size: 18x8.5
Bolt Pattern: 5x114.3
Offset: +48
Color: Hyper Black
Tires: 245/35/18 Goodyear Eagle F1
Price: $1300 + shipping
Three of the rims are in perfect condition, as new. One of them has 2 very minor blemishes on the very edge of the lip. Not noticeable at all when they are on the car but I have closeup pics here to show what they look like. They were on the car for about 5,000 miles, I bought them a year ago but I have winter wheels/tires on my car for a good portion of the year because I spend it in Ohio. The tires probably have around 90% tread left. I paid $2100 plus mounting and balancing when I bought them new. I am looking to get around $1300. Included will be center caps (plus one extra), 5Zigen decals (I chose not to put them on), and an extra set of polished valve stems. Add another $100 for black Rays forged lugs ($135 new). Local pickup in MD is preferred but I will ship if necessary.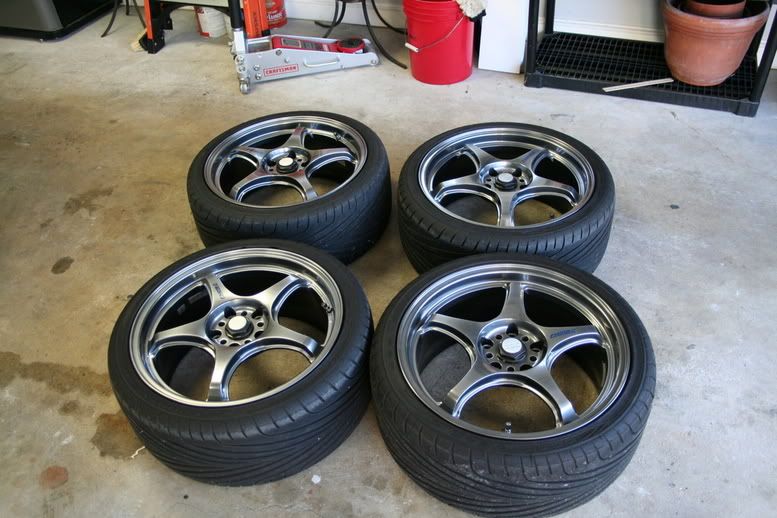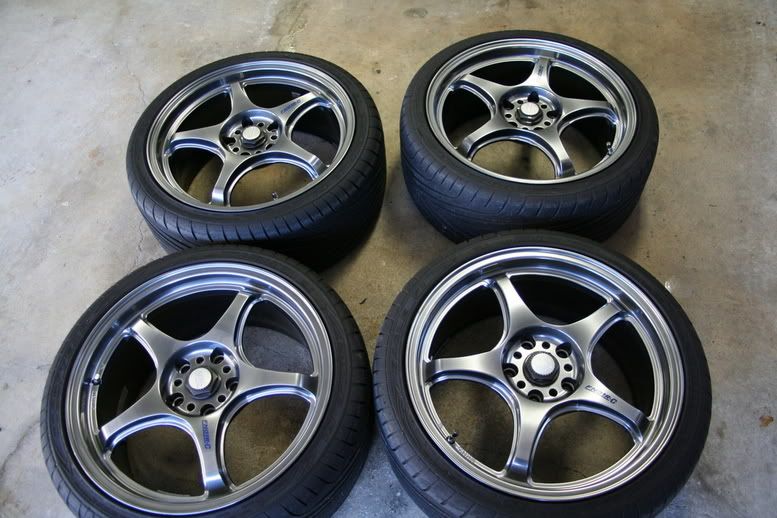 and here's the blemished wheel: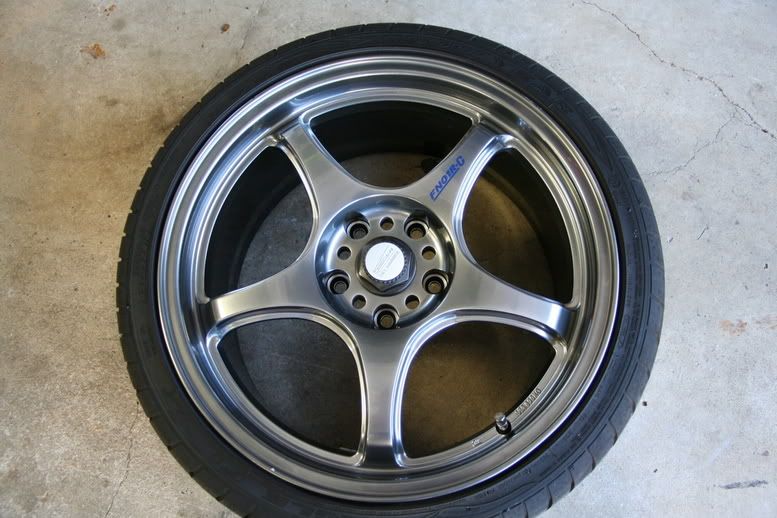 small chip from lug wrench
scrape from nicking a curb while parking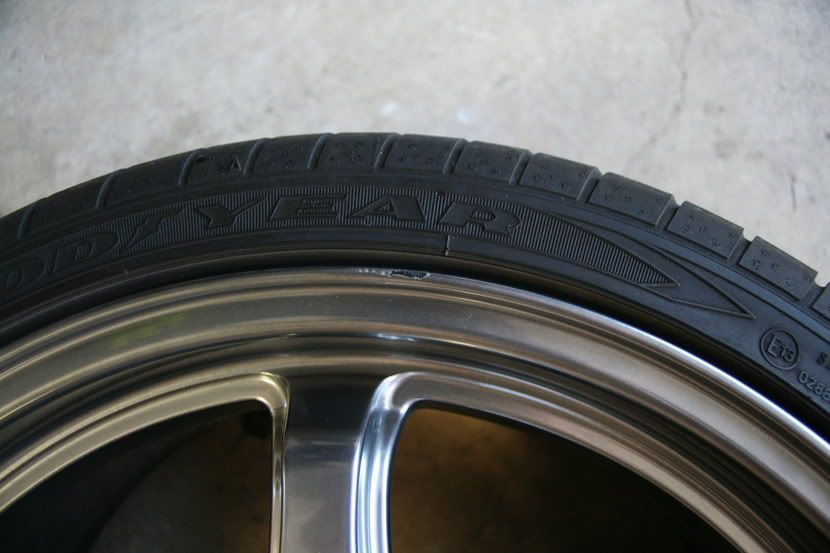 and on the car for good measure (car is CGM)