Allright this thing has been sitting in my garage for about a year now, i'm getting too addicted to the STI, so this has to go, i was thinking about making it an all out race car, but i just don't have the time. So, i'm starting at $3750/obo, i'm willing to work to get it out of my garage, buyer will have to arrange pickup though, as it will not run, i may be able to trailer it up to the first 100 miles (father has nice car trailer). i can take new pics if anybody is interested. thanks!
Speed Mods: full dejon hard pipes, 1g bov, walbro 190, 650's, safc, keydiver chip (custom burned for 650cc injectors, and stutter box launch control), rnr o2 elim. Dp (full 3" turbo back exhaust, with tubular o2 housing), thermal catback, evo 3 16g ported, evo 3 fully ported exhaust manifold, act 2600, hrc side mount (biggest side mount available for the dsm), full datalogger package
suspension mods:rota subzero's, 3mm wheel spacers, susp. tech sways, agx shocks, strut bars, progress springs, with parada spec 2 rubber
interior: brand new greddy tt and brand new matching safc2, b&m short shifter, panasonic double din motorized slide down deck, infinity components, infinity 6x9's, custom afc turbo timer center vent fiberglass pod, triple gauge pod with brand new autometer 30psi boost gauge
car just had timing belt put on 1k miles ago, all mods except bov have less than 1k miles on them, will also include box of stock and aftermarket parts; intake and exhaust, have more pictures, just email me, thanks for looking
The bad:a rod bearing went out, and was also diagnosed with crankwalk, drop in another engine, and its an easy high to mid 12sec setup.
allright, i just now took pictures of it, but my comp sucks, so it takes about 15-20 min for each pic to upload on photobucket, so if you want i can email them to you. until then, i'm uploading pics....
allright, here are some, more still coming.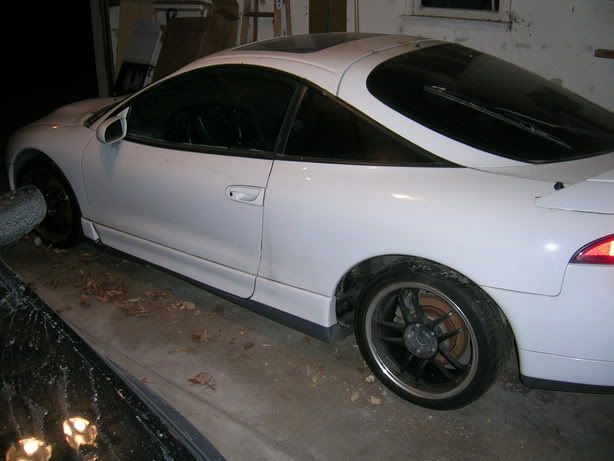 custom afc/turbo timer pod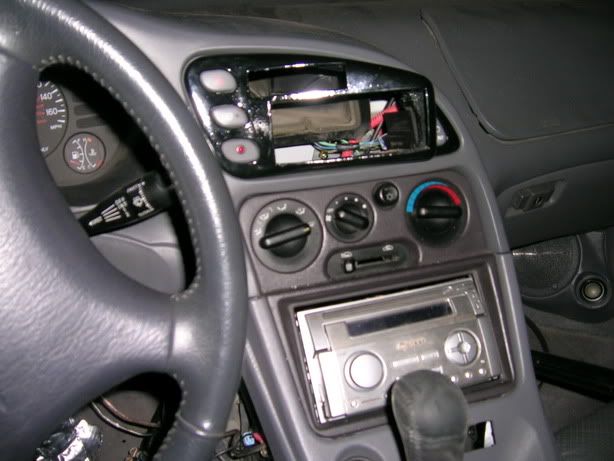 kick panels with infinity components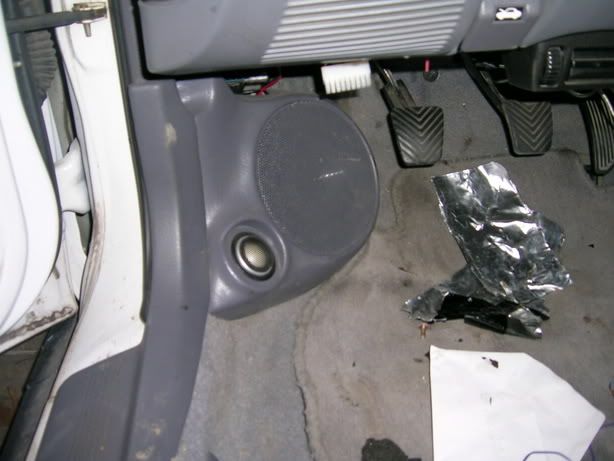 installing ecu for chip change(injectors)
wheels and tires, nice drop too