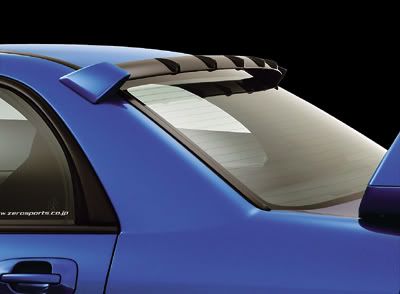 Okay, we all know that Subaru added the little winglet on the STI as a response to the Evo MR's vortex generator. Except Subaru couldn't make an EXACT copy, because that would be...well, copying...so they just made it a flat wing blade. Well, Zero Sports has come up with what Subaru probably WANTED to do in the first place. This is a replacement blade for the OEM winglet that has vortex generator triangles molded into it, top and bottom. It looks terrific -- the quality is great. It's a direct replacement for your stock winglet blade.
Zero Sports Vortex Generator - click me!
Clickie the linkie for pricing and ordering.
--Dan
Mach V
FastWRX.com