I have a set of Bride Ergo II's with the gradation material down the center, a set of 2002 Wrx door cards that are wrapped in the Bride gradation material, as to match the seats. I also have a set of Takata harnesses that compliment the seats very well. Here is the breakdown for pricing:
Bride Ergo II black with gradation and rails for wrx / sti (less than a year old), with seat airbag resistor $2,000
All 4 Door Cards professionally wrapped in Bride gradation material $500
Takata harnesses (driver and passenger side) with custom made brackets for bolting so that you do not have to cut your carpet. $600
Package deal if you buy it all.... $3,000.
Keep in mind, it does not include the rear seat. It is already sold.
The seats, rails and harnesses were purchased from Fizz less than a year ago. The material was purchased directly from Tees, via a sponsorship.
Let me know if you are interested. Prices are firm, as this stuff is official....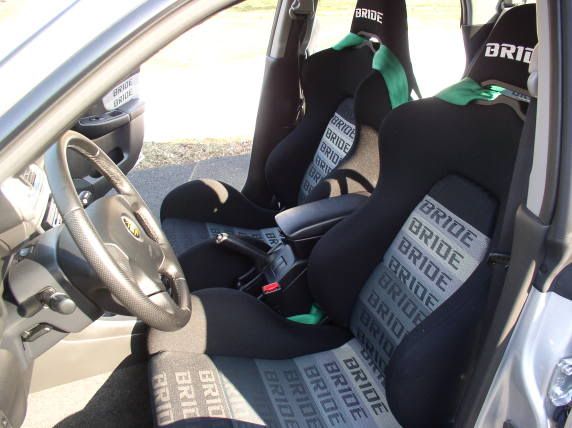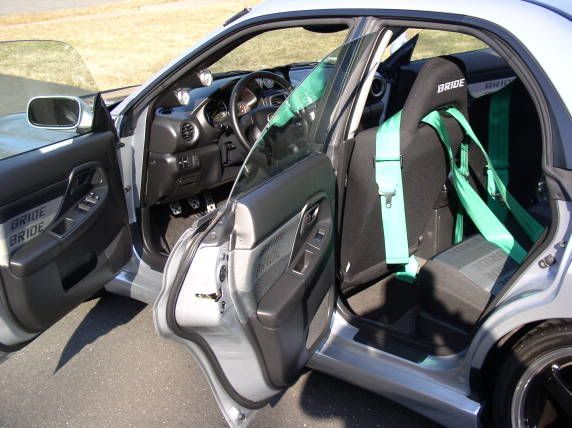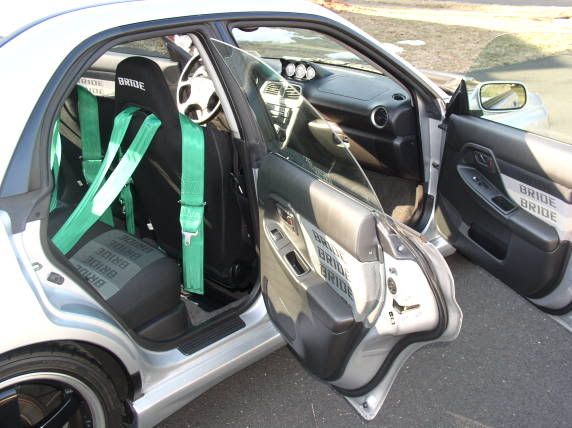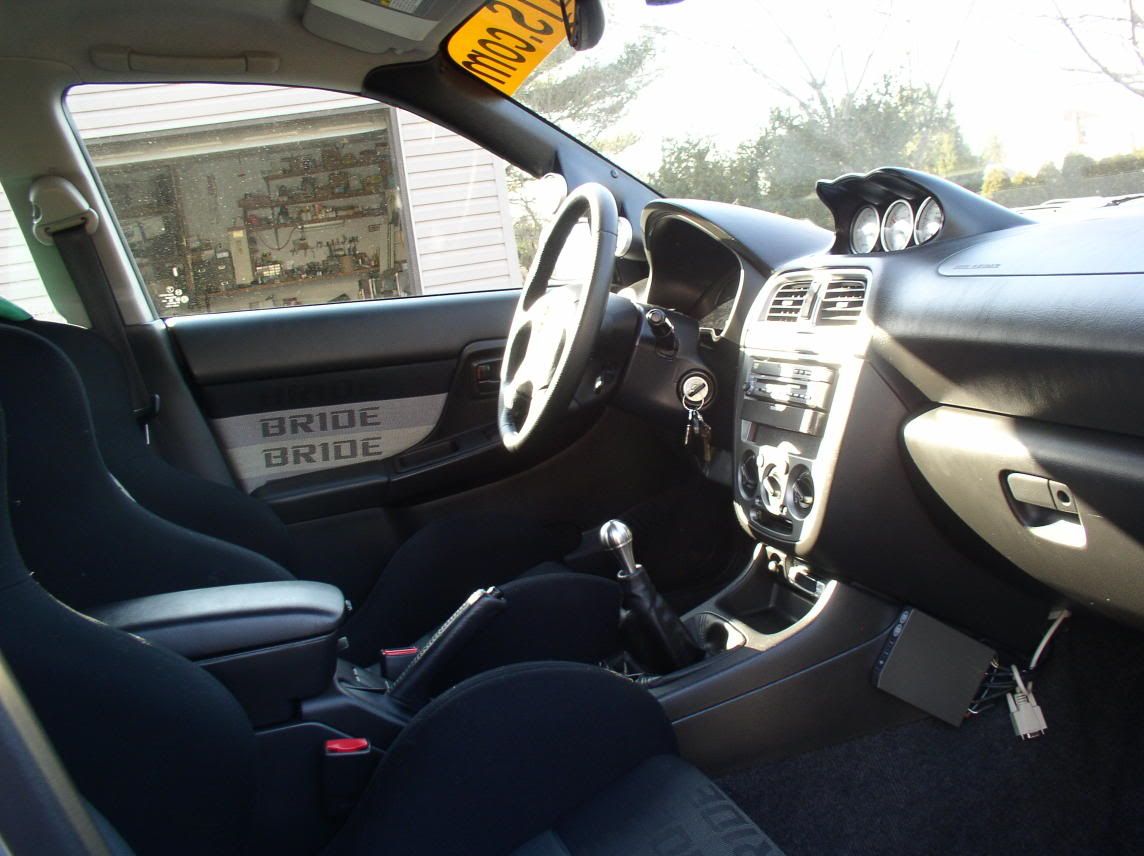 Rear seat is already sold....