im selling my jic 505 STAINLESS STEEL catback exhaust. no scratches on it, no dents. i keep it clean and polished. reason i am selling is because i want a different look. this exhaust sounds meeeaaan.
heres a video clip (my sti has a catless downpipe as well):
http://home.comcast.net/~munkdawg/MVI_1776.AVI
heres pics of it on my car: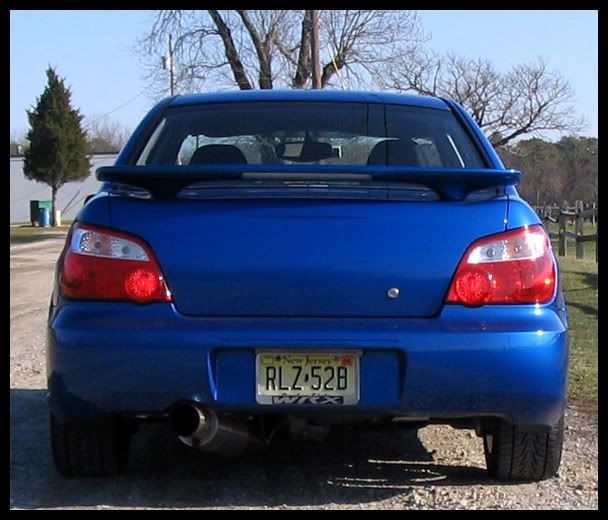 $350
(this includes the exhaust and silencer in original box)
or if you have a greddy evo2 and wanna trade.
pm me if interested