I just KNOW I'm gonna get grief for these, but I thought they would be fun, so I had them made: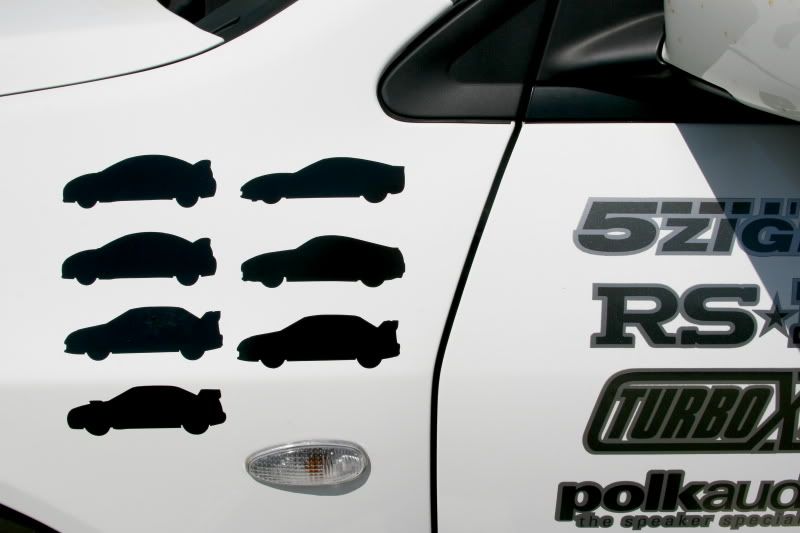 They're like the decals on WWII fighters and bombers. But they're car silhouettes. You can choose from WRX, Evo, 350Z, Corvette, Viper, and (of course!) the SRT-4.
Available in silver or black. Sold in a strip of five decals.
Great for your own car, or tool box. Even better to covertly install on your FRIEND's car.
Kill decals -- click me!
Click the link above for pricing and to order.
--Dan
Mach V
FastWRX.com